With decades of experience with local moves in West LA, we know the city like the...
Contact us today (310) 775-2530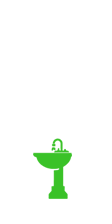 Each customer has unique needs when it comes to moving. That is why we at...
Contact us today (310) 775-2530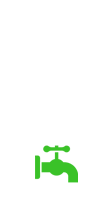 Don't suffer the hassle of having to drive around searching for boxes...
Contact us today (310) 775-2530
Our goal at West LA Movers is to make your relocation a positive experience. We do this by using smart methods for a streamlined moving process. You can count on our licensed, insured, and bonded movers to act professionally and courteous at every step along the way. With a fleet of new moving trucks, modern moving equipment, and a team of the best movers in West LA, we are ready to handle all of your moving needs.
5 Great Reasons for Choosing West LA Movers
1) We Know LA!
We have performed thousands of moves throughout Los Angeles, California, and nation-wide. Our movers have knowledge of local regulations, parking codes, and vehicle access roads.
2) We Take Care of the Details
You will never have to worry about unforeseen problems with your move when you choose us. Our moving agents assess each move individually to make sure no issues arise and can help you work out the details, such as reserving parking and coordinating with building managers.
3) Quality Services at Affordable Rates
We believe in fair, honest prices for moving services. By taking steps to reduce workplace injury, keep insurance premiums low, and provide services more efficiently, we are able to keep our moving rates low while still providing the best quality services.
4) Flexible Moving Services to Meet Your Every Need
All moves are unique and you shouldn't have to pay for services you don't need, or do without the services you do need. We offer a variety of moving services including specialty services like packing, custom crating, full insurance, vehicle transportation, and storage.
5) Peace of Mind
You get the peace of mind which comes with a licensed moving company with decades of experience. Our professional practices keep your belongings safe and we go the extra mile to protect your home, deliver great customer service, and stay within your moving budget.